An associate of ours recently wrote a wonderful article on how you can improve your commission split as a loan officer. I know a lot of our users are loan officers, real estate agents, and real estate professionals and I thought you might be interested in this article.
The Highrise Technique
Loan Officer Commission Split Guide
I know the article was written with loan officers in mind, but I think it could help any sales person, especially real estate agents and real estate professionals.
Sales is a universal process and the approach highlighted in The Highrise Technique is really great!
Below is a nice little Infographic Vintage Lending put together to illustrate the steps: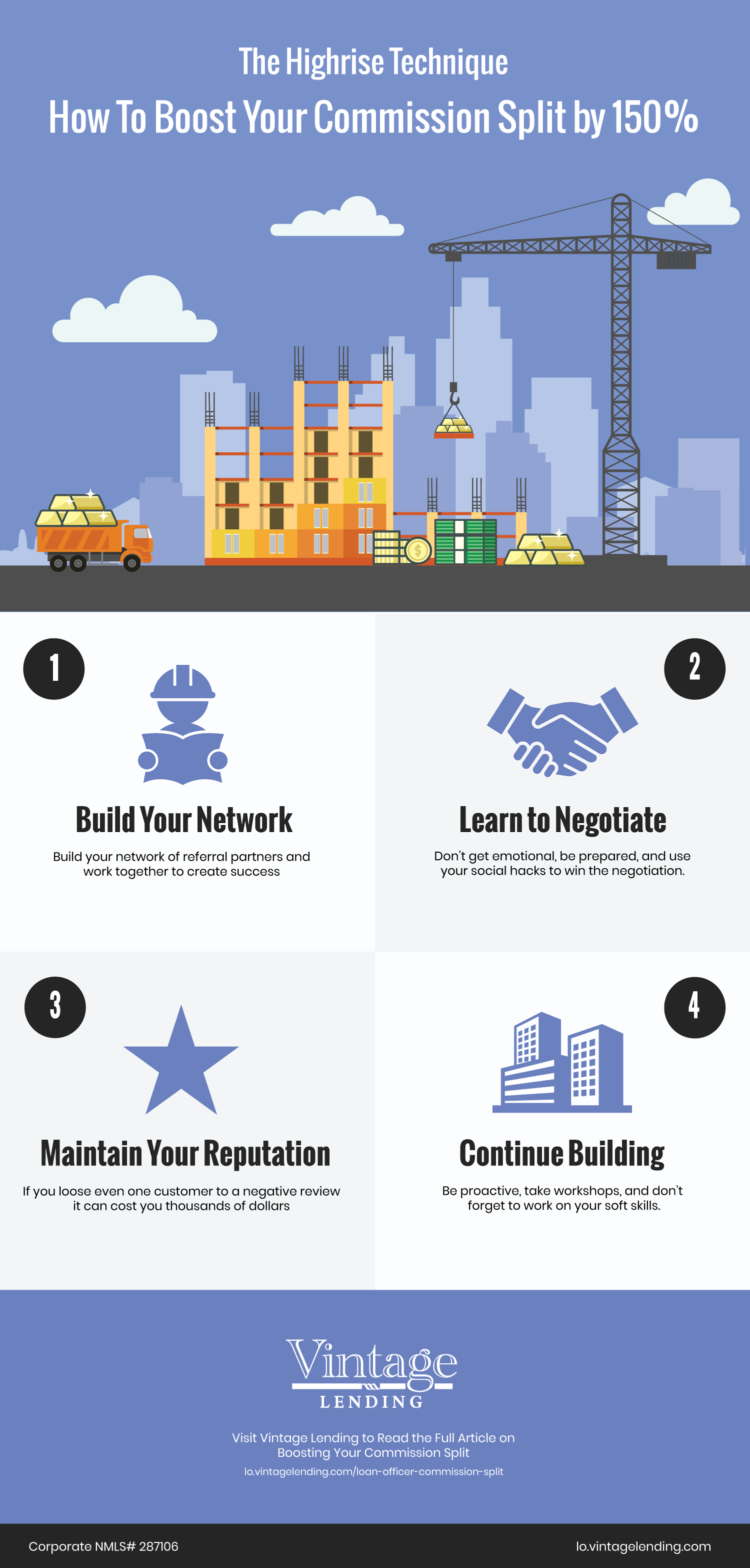 If you are a loan officer or sales professional take a moment to check it out.
I hope this helps.
Team FormSwap.com